Experience Our Virtual Indoor Golf Simulators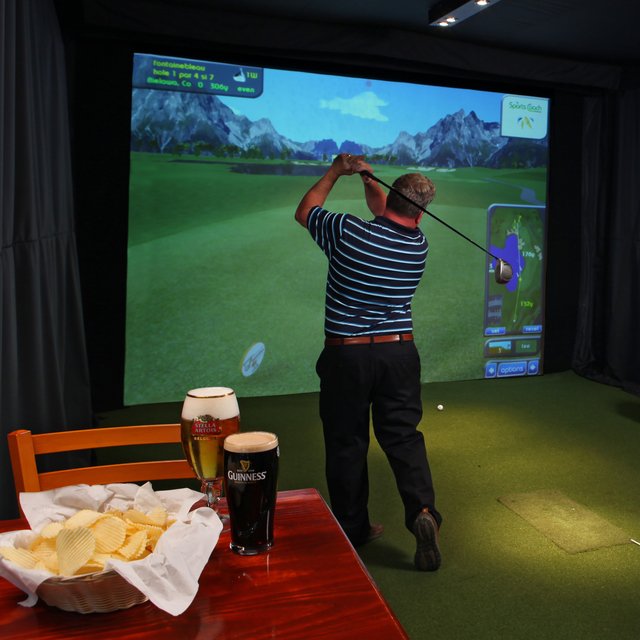 Golf Enthusiasts in the Albany, Colonie, Guilderland & Troy, NY area
At Burden Lake Country Club, our golf course now offers three indoor simulators perfect for those looking to challenge themselves off the green or relax with friends in our indoor facility.
Our indoor simulators are 15 feet wide with screens that offer the ability to experience 40 golf courses from around the world. Choose from a variety of driving ranges and challenge friends with contests such as Closest to the Pin, Putting, and Chipping. With options for solo tees as well as group games, four players can play up to 9 holes in less than two hours. More experienced players can play as many as 18 holes in 3 to 3 1/2 hours.
This interactive experience also allows our guests to set up a lesson so that you may fine tune your game. Prices are affordable, with games costing just $40 per hour for up to four players on per each golf simulator.
GOLF SIMULATOR SPECIALS
Our indoor golf simulators are available daily, Monday through Thursday 8am-8pm, Friday 8am-4pm, and weekends 8am-5pm.   Simulators may close early prior to dinners and special events.
Winter Indoor Leagues are starting up! 
We offer leagues on Tuesday, Wednesday and Thursday evenings at 5pm and 7pm, as well as Saturday and Sunday mornings at 9am and 11am.  No weekly commitment required, play when it works for you! 
TWOSOME
Enjoy two hours of play on our indoor golf simulator for just $60 (save $20)
THE SCRAMBLE
Three hours of play for $75 (save $45)
FORE PACK
Four hours of play and a $20 voucher for food and drinks for just $100
THE NASSAU
Ten hours of play and a $50 voucher for food and drinks for just $200 (save $250)
THE RANGE FACTOR
30 minutes on the range for $15 *availability limited
THE TOURNEY
This package includes the use of all 3 indoor golf simulators for four hours of play, as well as a hot & cold buffet (gratuity not included) for $350  ($300 savings makes this deal under $30 per player!)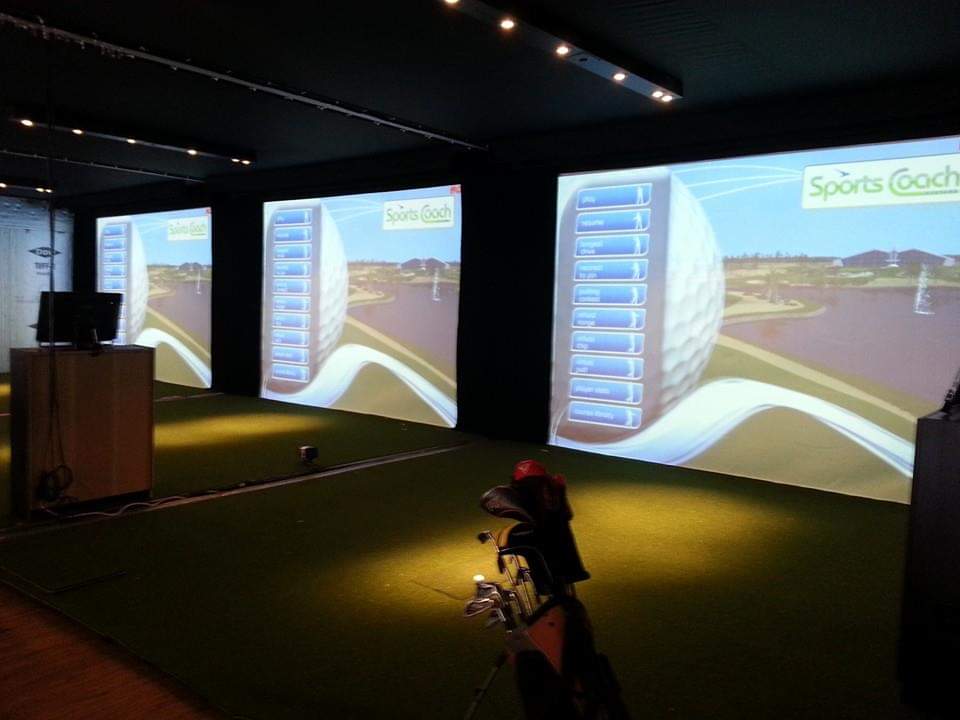 You can book a simulator tee time up to a week in advance for the period of time that you want to play. For more information on prices or our tee time deals, call 518-674-1770